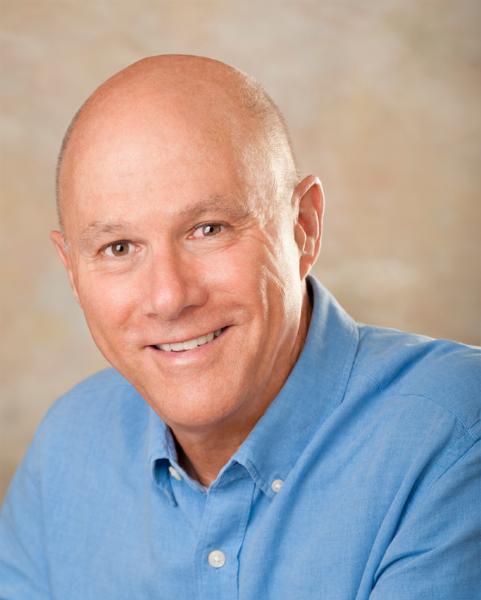 Pemberton Holmes - Cloverdale
150-805 Cloverdale Ave
Victoria
V8X 2S9


402-894 Vernon Ave
Bed: 2
Bath: 2
Price: $519,900
Sold
Located within walking distance to Uptown Mall, this bright end unit has 2 bedrooms and 2 full bathrooms offering great views to the East and the West. Enjoy the bright and airy living area with its over-sized windows, gas fireplace, dining room and updated kitchen with eating area with sliding doors which lead to a balcony. The spacious primary bedroom boasts a 4-piece ensuite and a walk-in closet. Also enj...
202-3252 Glasgow Ave
Bed: 2
Bath: 1
Price: $439,900
Sold
Well maintained 2-bedroom ground floor west-facing condo set on a quiet street in a great location. Enjoy the patio which also allows for easy in and out access. Offering newer vinyl-plank flooring, open kitchen and spacious living and dining areas. Great central, quiet location with easy access to all amenities. Easy walk to Mayfair Shopping Center, Rutledge Park, and an easy commute into Downtown Victoria. ...
Consulting a REALTOR®
REALTORS® are members of The Canadian Real Estate Association who subscribe to a Code of Ethics and Standards of Business Practice. Members of the Victoria Real Estate Board are members of both the British Columbia and Canadian Real Estate Associations.
The following is a list of services you can expect to receive from a REALTOR® when you buy a home:
A REALTOR® will fully explain the details of your working relationship (called "agency") so that you are clear as to when a REALTOR® is working for you or for the seller.
A REALTOR® has access to hundreds of current listings of homes for sale because of a co- operative system called the Multiple Listing Service® (MLS®).
A REALTOR® can provide you with a customized list of homes that best meet your needs -- size, style, features, location, proximity to schools, shopping, etc. - and then make arrangements for you to view those homes that appeal to you the most.
A REALTOR® will help you determine how big a home you can afford.
REALTORs® are familiar with the local lending market and can offer helpful advice.
A REALTOR® has no emotional ties to any type or style of home and can be objective in pointing out the merits of one home over another.
A REALTOR® will have information on zoning changes, taxes, utility costs and school and recreation services that could affect your decision to buy a home in a specific area.
A REALTOR® will assist you in negotiating the terms of your purchase, which can be a nerve- wracking process for someone who is not experienced in negotiating.
A REALTOR® will advise you of the legal process required in obtaining title and taking possession of your property; the costs associated with buying a home such as insurance, mortgage registration and legal fees will be explained in detail.
Source: Victoria Real Estate Board 2015
Selling Your Home - Why it Pays to Use a REALTOR®
Before selling your home, you will need a clear understanding of the legal issues and potential pitfalls. One wrong action could result in a lot of cost and frustration, which is why it is essential to have a REALTOR® working with you, as he or she will make the sale of your home a successful and satisfying experience.
Greater exposure
REALTORS® use the Multiple Listing Service® (MLS®) to give your home maximum exposure. MLS® is a computer-based system that relays valuable information about your home to hundreds of REALTORS® and potential homebuyers.
Setting a price
Setting a price for your home is an important but difficult process. Again, this is where the services of a REALTOR® prove invaluable. REALTORS® have the experience to help you understand how the market works and decide upon a realistic price that meets your goals. REALTORS® also pre-screen potential buyers to make sure only those who are serious and financially qualified view your home.
REALTORS® will also develop a marketing plan to help your property receive maximum exposure. This will likely include placing your home on the MLS® system and placing a "For Sale" sign on the front lawn. The plan will likely also include arranging open houses for other REALTORS® and potential buyers, and developing advertisements and feature sheets/mailers to market your home.
Once you have accepted an offer to buy your home, your REALTOR® will help ensure that all the proper paperwork is completed. He or she will also make sure that both parties meet the necessary conditions outlined in the agreement.
Why working with a REALTOR® makes sense
When you work with a REALTOR® you will likely get a better price for your home than if you try to sell it yourself. Apart from the financial benefits, however, there is an extra measure of comfort and security that comes from having a REALTOR® on your side. Remember that REALTORS® are governed by a code of ethics and standards of business practice. They have also been trained and licensed under the provincial Real Estate Services Act to assist in transactions involving real property. When it comes to buying or selling property, using a REALTOR® just makes sense.
Source: Victoria Real Estate Board 2015
Louis Iannone offers first-class real estate service to ensure that his client's goals are met. With over 25 years of real estate experience, he knows the value of clear and candid communication in helping his clients maximize their end results.
Over the years Louis has honed his people skills because he believes that a successful real estate transaction is about bringing a buyer and seller together and having them both mutually served and satisfied. A real estate transaction has the potential to be a complex and difficult process for many reasons, not the least of which is that buyers and sellers may appear to have different goals; however, with an experienced professional like Louis, you are able to rest assured that your wants, desires and goals are taken care of in the most professional and productive manner possible.
Louis is committed to learning and actively keeps up-to-date on the constantly changing developments in real estate. To help keep current in his people skills, Louis recently completed a Master's degree in Counselling Psychology. In his spare time, Louis enjoys playing the classical guitar, hiking and spending time with his granddaughter. He also volunteers as a counsellor with Beacon Community Services in Sidney .
!Home.view_full_search_screen!